30 Sep

CosTUmE final press release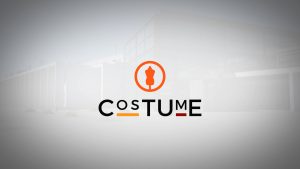 This CosTUmE is for you!
A two years international project that updates the Clothing Technician Profile via Education.
The CosTUmE European project has completed its two years journey to Update the Clothing Technician Profile via Education and promote cooperation between industry and vocational and educational training.
The international consortium with partners from Portugal (CITEVE, INOVA+, MODATEX, ATP), Spain (AITEX and ASECOM) and Romania (INCDTP and ASTRICONE) came together under this initiative funded by the European Commission and through extensive work and numerous consultations with specialists and professionals, produced a constellation of results that tailor the future of the sector.
Mapped a Roadmap on Qualification Needs and Work Based Learning Good Practices for the Textile & Clothing sectors; to reveal skills mismatches between the qualification offer and labour demands in the textile and clothing sector.
Developed the new, updated Clothing Technician Profile and Qualification that redefines the persona of the professionals; to cover the needs and increase the interest of youngsters in enrolling in technical qualifications and workers to update their qualification.
Created a Matrix ECVET (European Credit system for Vocational Education Training) that enables accredited learning mobility between the countries; to increase the possibilities of learners gaining international experience and transversal skills.
Put together a Tutorial Guide for Mobility that answers to all the questions of individuals and organisations on how to uptake mobility actions; to promote the international cooperation between learning providers and companies of the sector.
Concluded with an extensive Training Package for educators and companies leaders that introduces them to the CosTUmE methodology; to deploy specialized trainers able to implement the innovative intervention.
All the above deliverables are directly accessible to the project´s website http://clothingtechnician.eu/about/#results and the CosTUmE project welcomes you to explore them!
Moreover, the national contact points support organizations and individuals that want to know more about how to make use of the innovative results.
The final month of the project was intense, and the Multiplier Events reveal the extend of the work ...

28 September, 2020

No comment

This is not the end of the line for CosTUmE, but the beginning of our Growth! And you are in the cen...

28 September, 2020

No comment