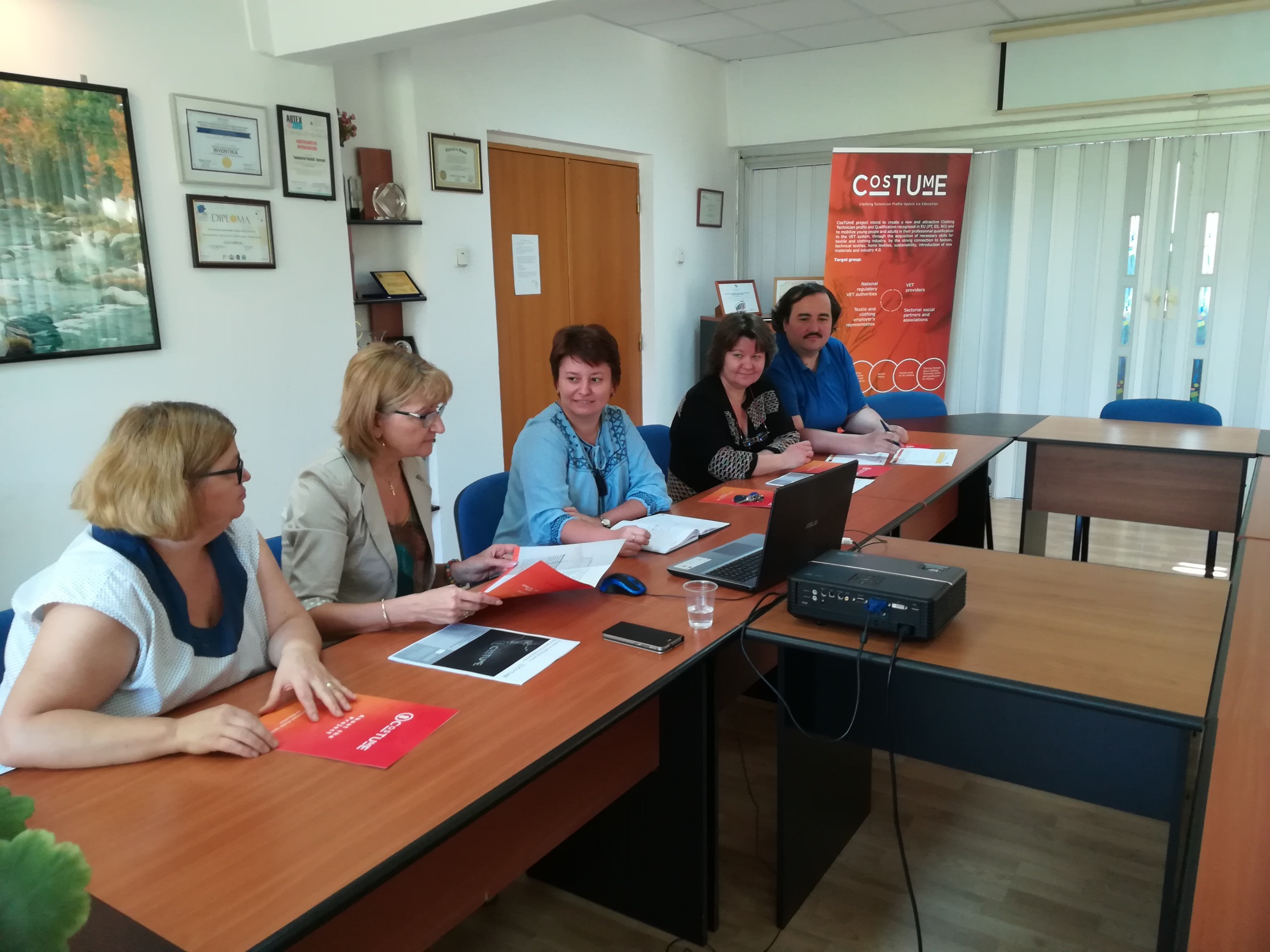 30 Sep

CosTUmE 3rd networking session in Romania!

The Romanian partners, THE NATIONAL  RESEARCH&DEVELOPMENT INSTITUTE FOR TEXTILES AND LEATHER and ASTRICO NORD-EST ASSOCIATION have organized the third networking session on September 30, 2019.

The meeting, held at INCDTP premisses with ASTRICO participation via Skype,  gathered, 4 VET experts from the textile and clothing sector, 2 representatives of the textile and clothing companies and project team members.

During the networking session the specialists developed the Clothing Technician Profile and Qualification, mainly the Technological Training Framework for the Operating manufacturing machines, Undertaking the finishing of garments and accessories and Using quality and technical standards. Also, during the discussions the Clothing Technician Profile Resources  were elaborated.